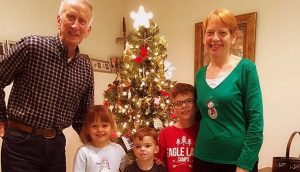 Sandy Webb passed away September 3, 2018, from complications of breast cancer.  Her services will be held at Shepherd of the Hills Lutheran Church on September 15, 2018, at 11 am.  Pastor Richard Futrell will be officiating with Nancy Heine as the organist.  A graveside service will be scheduled at a later date at the Immanuel Lutheran Cemetery in Lockwood, MO.
Sandra Lynn Linegar Webb was born January 28, 1953, to Marion and Della Nolting-Gillen at Independence Sanitarium.  The family moved to Stover, MO in 1955 and then later to Lockwood, MO in 1964.  Sandra graduated from the Immanuel Lutheran Grade School in 1968 and then later graduated from Lockwood High School in 1971.  She attended Southwest Missouri State University and graduated in December 1974 with her B.A. in Elementary Education with a minor in music.  She later obtained her Masters of Science in Education.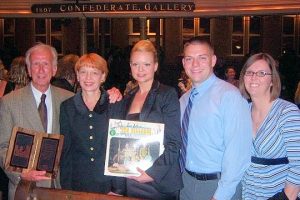 After graduation, Sandra taught vocal music at Mark Twain and Hillcrest Schools in Lebanon, MO from 1978 to 1981.  In May of 1975, Sandra married Jimmie E. Linegar at the Immanuel Lutheran Church in Lockwood, MO.  They welcomed their first child, Jennifer Nicole Linegar in 1980.  Soon thereafter in 1981, the family moved to Stone County.  They welcomed their second child, James Michael Linegar in 1982.
In 1985, Jimmie E. Linegar proceeded Sandra in death.  At that time she resumed her passion for teaching in Reeds Spring, MO.  She also began the role of lead organist and choir director at Shepherd of the Hills Lutheran Church.  Soon thereafter, she met and married Roy Dean Webb in 1987 at Shepherd of the Hills Lutheran Church in Kimberling City, MO.
She was preceded in death by her parents, Marion and Della Gillen, a brother Dennis Gillen, husband Jimmie E. Linegar, and husband, Dean Webb.  Sandra is survived by her daughter Jennifer Clark of Columbia, MO and granddaughter Kimberlyn, son Michael Linegar and wife Erica and two grandsons Ethan and Elliott of Kimberling City, MO, sister, Deanna McCarter and husband Lynn and their three daughters of Trenton, MO, and sister Amy Moore and husband Mike and their two daughters of Branson West, MO.
In lieu of flowers, memorials can be made to the Shepherd of the Hills Lutheran Church or to Reeds Spring School Foundation for the Sandra Webb Music Scholarship.