The memorial service for Dean Webb will be on Saturday, August 11, 2018, at Shepherd of the Hills Lutheran Church in Kimberling City, Mo.
Roy "Dean" Webb, 81, of Branson West, died Saturday, June 30, 2018.  Born on March 28, 1937, in Independence, MO, as the son of Clarence and Carol Crawford Webb, he later graduated from William Chrisman high school in the same city.
While still young, he listened to Bluegrass music.  Soon, this became his passion.  Later, he learned to play the mandolin, to whom some gave this title, "The Marvel of the Mandolin."  Dean participated in many musical groups: The Ozark Mountain Boys, The Dillards, The Darlings on the Andy Griffith Show, Silver Dollar Jubilee at Silver Dollar City, and a local band, Missouri Boat Ride.  As part of the Dillards, He influenced the music of The Byrds and The Eagles.
Dean resided in the Kimberling City area for 36 years.  He married Sandra Linegar on November 7, 1987, in Kimberling City.  Converted to Christianity, he later received Christian baptism on March 28, 2012 and was a member of Shepherd of the Hills Lutheran Church in Kimberling City.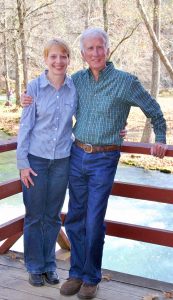 Dean is survived by his wife, Sandra, of Branson West; one stepdaughter, Jennifer Clark, of Columbia, one stepson, Michael Linegar and wife, Erica, of Kimberling City; one brother Gene and wife, Carolyn, of Centerview; three step-grandchildren: Kimberlyn Clark, Ethan Linegar, and Elliott Linegar.  Dean was preceded in death by his parents; one half-sister, Gloris Webb; and two half-brothers, Clarence Webb and Clyde Webb.
In place of flowers, Dean's family requests memorial contributions, either to the Southern Stone County Food Pantry or Shepherd of the Hills Lutheran Church, Kimberling City, MO.  The internment of his ashes will be at the Immanuel Lutheran Cemetery in Lockwood, MO, at a later date.